As TV viewers keep cutting cords and shifting to connected TVs and over-the-top (OTT) video services, advertisers see a major opportunity to leverage these channels and make sure to get all eyes on their products. Programmatic access to such inventory is more like an exception to the rule than a common occurrence, but it is estimated to grow dramatically over the next year.
More and more video advertisers keep turning to connected TV to expand the reach to their audience and go beyond the former limits of tube ads. In the process, most of the pioneers in CTV video advertising have found out that pairing data and channels is not an easy task.
According to the recent statistics by eMarketer, the audience of CTV users will hit 200 million by 2019 in the US and move beyond the demand of North American audience. CTV is already making its way to Europe and taking over local TV screens in Italy, France, Spain, Germany, and UK: a market estimated to be worth $940 million.
Despite such rapid growth, many advertisers are blind to the new trend and the ways it can change their strategy. So what is CTV? Connected TV is the term referring to any television set connected to the internet that receives content beyond what is offered by a cable provider. It is also often applied to devices that use television as a display and can be connected to the internet to access content.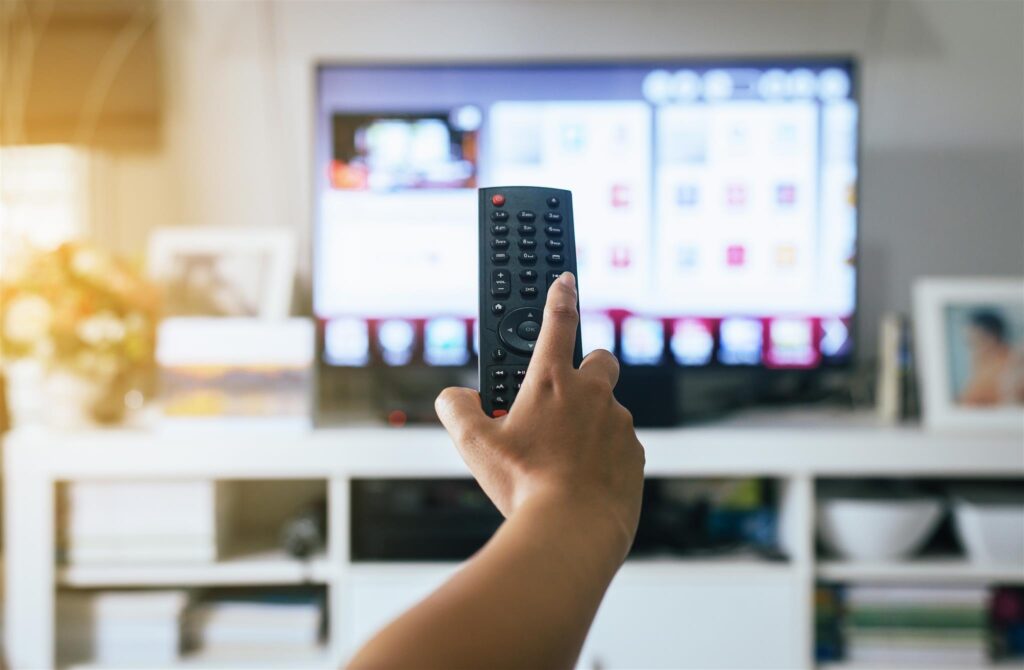 Why CTV is the Future of Video Advertising
#1 People don't mind CTV ads: connected TV is very close to a normal television viewing experience, that offers viewers more control over what they see on their screens. However, the opportunity to reach the right audience based on the information provided by various connected TV services is much higher. This is the main reason of the increasingly high return of investment of CTV ads as opposed to traditional television advertising.
So, paired with the fact that most of the applications required for viewing content through CTV are less expensive than those for regular TV, seeing some relevant ads during CTV watching sessions is no problem to casual viewers.
#2 CTV is Omnipresent: over the last year, the number of households connected to services like Netflix, Hulu, and Amazon has shown a 300% upsurge. Now, 60% of US TV viewers are casual users of connected television, while the UK audience is only 6% lesser. By 2020, 75% of the audience's households are expected to be connected to the internet. That contributes to the idea that it's the perfect time for a major change. The time is ripe for a video advertising boom as households adopt CTV technology in record speeds.
#3 Huge Video Advertising Opportunity: the available CTV inventory is not abundant at the moment, but the brands that see video advertising opportunities shouldn't be worried since it's the early days of CTV. This ensures that there are massive opportunities yet to come. At the moment CTV barely accounts 1% of TV ad dollars, but the improved technologies attract more people and bring in an increased demand, hence — more ad dollars.
#4 Millennials love CTV
Finally, millennials, the coveted video advertising audience, love connected TV. It's no secret that millennials are hard to reach and engage, but CTV is the place that makes them flock together. The recent statistics sound quite promising: 67% of millennials report that they are more likely to shift to CTV only, and 25% say that there's no cable TV in their house. The conclusion is that with such a concentrated audience segment, inventive advertisers should put CTV video ads at the forefront of their campaigns.
So bearing all that in mind, there is still a question if video ads on connected TV have a chance to perform better than the ones on traditional TV. Long story short — yes, and here are 7 major points to prove that:
Ad quality: CTV allows marketers deliver high-quality, personalized and precisely targeted video ads with stereo sound and interstitial placement. Such a favorable position and ad quality will only contribute to a better brand recognition and exposure.
Ad formats: the main feature making CTV stand out among a great variety of advertising channels is its highly engaging nature. It provides an incredible opportunity to try out static, animated, and interactive video ads. No wonder, such video campaigns have excellent performance and drive consumer engagement.
High completion rates: connected TV's natural large screen experience results in highly viewable ads because it imitates the classical cable TV experience. In turn, consumers pay more attention to CTV ads and tend to watch them for a longer time period.
Real-time metrics: CTV inventory allows advertisers to measure ad campaign effectiveness by tracking the number of clicks, views, direct responses and conversions.
Targeting: using smart TV means logging in via Google or Facebook accounts, which provides a brilliant opportunity to use third-party data to complete users' profiles based on geolocation, zip code, interests, online behavior, device, language and others. Precise audience segmentation allows targeting brand-receptive audiences with relevant messages, bringing more value to the brand.
Responsive audiences: one of the options that makes users choose Smart TV is the possibility to pick the content they want to watch as well as choose the ways to consume it. Higher levels of control result in higher levels of satisfaction among viewers, leading to better perceptiveness and positive attitude towards ads.
Premium audiences: more than 20% of daily ad requests for CTV are registered during primetime hours when premium content streams are live, such as concerts and important sporting events, which attract unique audiences and potentially bring impressive returns for advertisers.
Summing Up…
Connected TV as well as its advertising opportunities have just emerged in a digital world, but are already presenting a world of opportunities for advertisers who see more value in CTV than traditional TV advertising. Though the technology is yet to see its major break, pioneers are already testing and benefiting from video ads displayed to casual audiences. The technology has great potential for offering extremely engaging content from the web and attracting massive audiences that are easy to segment, target, and monetize.